Welcome to this post, where we are going to see how you can buy Symbiosis Finance in an easy, simple and fast way, avoiding high commissions and on reliable platforms. Without complications, so you can own in a few minutes this cryptocurrency, even if you are new to the crypto world. 
After the guide on how to buy this cryptocurrency, you can find more information about the project, so you can learn more before buying and have as much information as possible.
Where to buy Symbiosis Finance
For this, I am going to use two platforms, Binance and gate.io, where you can find all the links just below. You can see below a step by step video on how to do it.
If the video is not available, you will also find a step by step in this article so you won't get lost at any time. If you do not have an account with either platform, you can create one just below to follow the steps in the guide. 
Step by Step
Symbiosis Finance can be found in few exchanges, and it is possible to find it also in Uniswap, although you will find high ethereum commissions to buy it, ranging from $50 to $300 for just buying the cryptocurrency. Therefore, the best option is to use the centralized Exchange, such as gate.io that has this cryptocurrency listed.
The first thing we have to do is to deposit funds in our gate.io account. In order to have funds in gate.io, the best option is to send them from another Exchange, since the platform does not have the option to buy cryptocurrencies by credit card or wire transfer. You can check if they have already enabled this option in gate.io and thus save you the step of using Binance. If this is not the case, simply follow the steps that we will now see. 
For this, I am going to use binance, and I am going to send tether (USDT), since it is the cryptocurrency we are going to need to buy Symbiosis Finance.
In my case, I already have USDT in my binance account, if you don't know how to buy it, once you have deposited your currency, in my case euros, look for the eur/usdt pair or your currency. Click on this pair, in the computer you must go to markets and fiat markets, and with the mobile in markets, next to home. 
Once in this pair, we must click on sell, indicating the amount we want to change our currency for USDT. Indicate the amount, click on sell and you will have USDT in your balance. 
With the usdt, go to wallet, spot wallet and click on withdraw.
Now we must go to gate.io, and go to deposit. In deposit we will look for USDT. Here, we click on the tron/TRC-20 network, among all the networks, as it has the lowest commissions and costs only one dollar commission. Copy the address and paste it into binance. Once in binance, enter the address, the tron network, trc-20 and the amount to withdraw the usdt. We confirm with our email and mobile, and that's it. Remember to indicate the trc-20 network to save on commissions and not have any problems.
At this point, you must wait for the USDT to appear in your gate.io balance, it usually takes a few minutes until you have it ready to use. Once they appear, go to my funds, search for usdt or tether and click on trade.
You will see the panel to buy and sell cryptocurrencies, here, search for SIS, and you will see the pair SIS/USDT. We go down and indicate the amount we want to buy from Symbiosis Finance. Here, if you want to use all your usdt, just click on the number above and it will place the total. At the top of Price you will see the current price of the cryptocurrency. With the amount indicated, just click on the buy button.
Sometimes the order may take some time to be executed, if you want to buy instantly, I recommend you to click on the price and indicate +1%, and the same when you want to sell and you want the operation to be executed instantly. 
Now, you will be the owner of Symbiosis Finance, and to check it, you can go again to my funds to see the amount you have. Once you want to sell it, we must go back to the same panel above, but this time we will go to the red sell button. We indicate the amount we want to sell, and click on sell. This way, you can have USDT again and send it to binance to withdraw it to your bank account.
What is Symbosis Finance?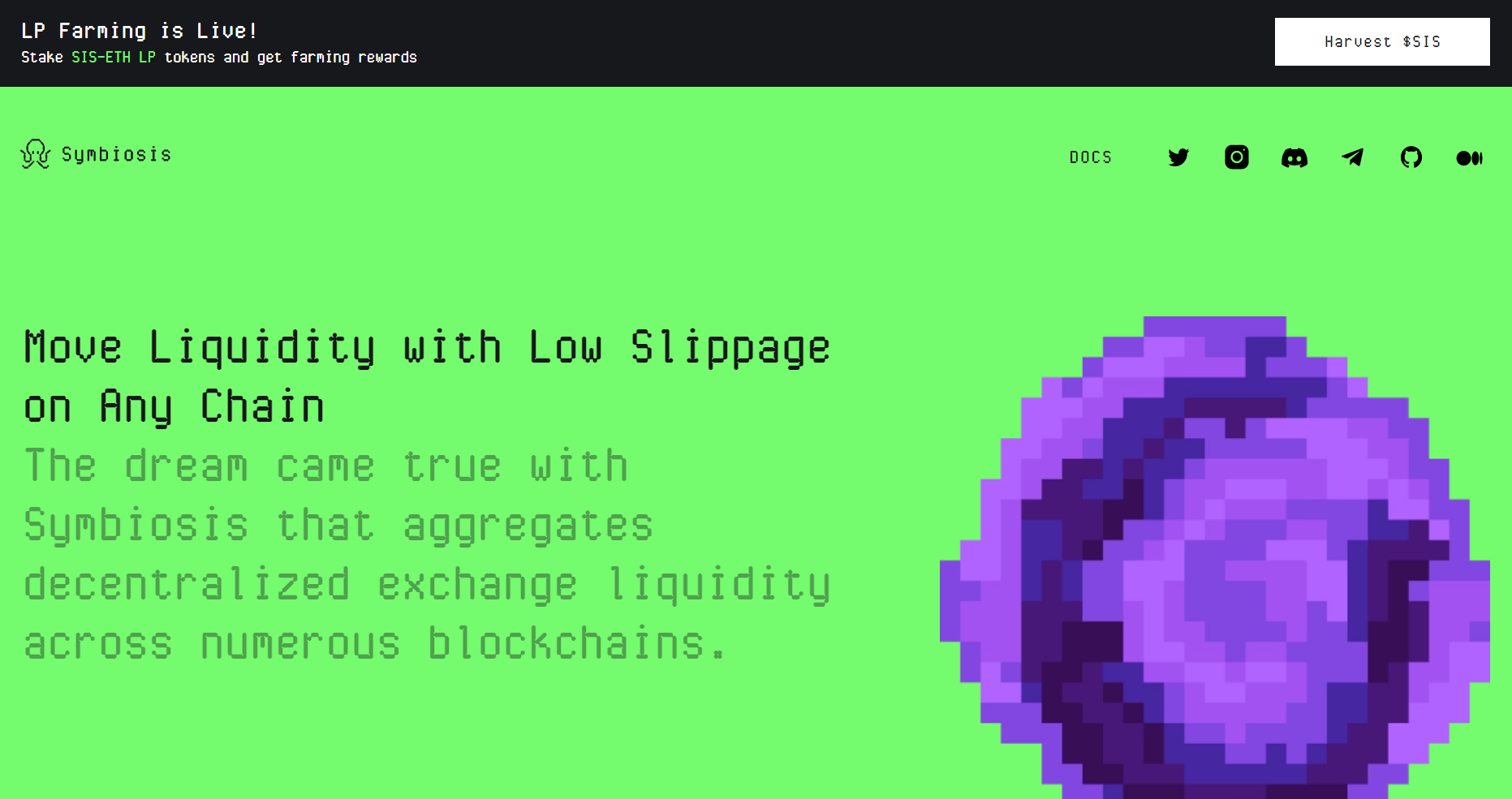 Moving liquidity with low slippage on any chain.
The dream came true with Symbiosis, which aggregates decentralized exchange liquidity on numerous blockchains.
A bridge to all ecosystems
We provide liquidity to all major blockchains, thus forming a blockchain metaverse (c). Symbiosis functions as a unified transport layer for cross-chain communication.
Secured
Trusted non-custodial system secured by TSS (Threshold Signature Scheme) and Multi-Party Computation.
Incentivized
All nodes in the community-driven Relayers network have tokens in play for processing exchanges
Decentralized
Virtually anyone can become a relayer to help secure and influence the future of the blockchain metaverse
Best exchange rates across multiple chains
We constantly monitor the best exchange rates for thousands of cryptocurrency pairs available in real time
Concentrated liquidity
Discover the most efficient trading routes. No need to get lost in multiple applications anymore.
No special software
Symbiosis is as easy to use as Uniswap. Users will not need to back up a key file, download a new browser wallet or install any special software.
Improved UX for crosschain
Tired of having different native assets to pay gas fees? We will solve it by introducing crosschain transaction without gas.
Symbiosis is a decentralized multi-chain liquidity protocol. It allows users to exchange assets between all blockchains while remaining the sole owners of the funds.
The Symbiosis protocol meets the following requirements:
Simple UX, like that of Uniswap.
No additional wallets, no long waiting times, no extra steps to proceed with an exchange.
Fully decentralized
No central party can stop the Symbiosis protocol or censor user access.
Interoperable
Connects all blockchains that receive sufficient market attention. Our ultimate goal is to unite all networks.
Uncensorable
No one (including the Symbiosis team) has access to user funds.
Unlimited cross-chain liquidity.
Targets as many token pairs as possible across all blockchains, while providing the best prices for trades between any arbitrary token pair.
The front-end is a web interface or mobile app. It collects information about assets on the blockchains supported by the Symbiosis protocol, builds optimal paths for exchanges, and helps users sign and send transactions to the blockchains.
The cross-chain liquidity engine is a set of smart contracts deployed on all blockchains supported by the Symbiosis protocol. It works with concentrated cross-chain liquidity pools and off-chain routing mechanisms, allowing you to leverage AMM liquidity across blockchains. For more information, see.
The relay network is a P2P node network of decentralized custodians. Relays listen for events broadcast by the cross-chain liquidity engine on each supported blockchain, reach consensus on each event, sign and send transactions to the appropriate chains