Welcome to this guide, where we are going to see how you can send your cryptocurrencies from coinbase to metamask and the other way around.
Whether you want to know how to withdraw your cryptocurrencies from coinbase or deposit them with metamsk, this guide is going to find the answer to that question. First, we will cover how to send from coinbase to metamask and then how to send from metamask to coinbase. So head over to the part that interests you the most.
For this case, we will use the Ethereum cryptocurrency to send to metamask, and from metamask to coinbase. As it is the most used cryptocurrency with metamask, and you probably want to send or withdraw it. If you want to withdraw or deposit another cryptocurrency, you can still follow this tutorial without any problems, just by changing the cryptocurrency.
We are going to see how to do it from your computer, but it works the same way on your mobile, and we will also see how to do it if you use both devices. Either coinbase or metamask from your mobile.
With that said, let's get started.
From Coinbase to Metamask
In case you don't have Ethereum in your coinbase balance, you can see this guide to exchange your cryptocurrencies for ETH and follow the tutorial.
With ETH in your account, click on send/receive at the top right. The send tab will open directly, and we will stay here.
The first thing we will select to pay with is the cryptocurrency, in this case Ethereum. Simply search for ETH and select the cryptocurrency. In case you want to withdraw another cryptocurrency, simply select it instead of ETH.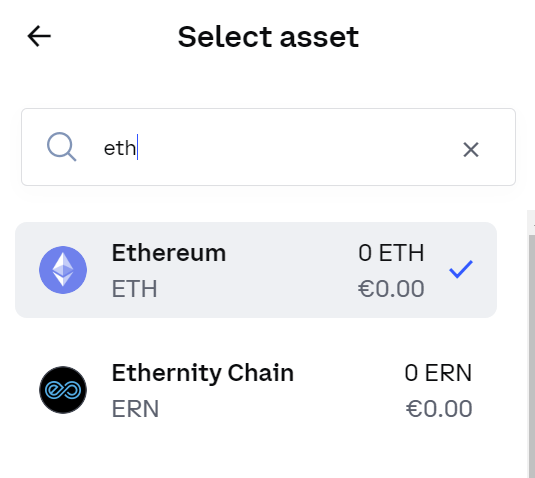 With the cryptocurrency selected, we must open our metamask wallet to know the address where to send the ETH. With the wallet open you can click on the top, under the name to copy the address, or if you are using your mobile phone, click on the 3 dots and account details to get a qr and scan it. Either way, the important thing is to copy the address from your metamask wallet.
We go back to coinbase and paste it. Now, you only have to indicate the amount you want to withdraw at the top of the page. If it is all, click on send all and that's it.
With this indicated, click on continue. Now, we will be able to find the commission for withdrawing the ETH in network fee. Confirm that all the information is correct, and once you have checked it, click on submit now.
Just like that, you will have your Ethereum on its way to your metamask wallet where you will have full control of your ETH without relying on an external platform.
From Metamask to Coinbase
Now that we have seen how to withdraw your cryptocurrencies from coinbase to metamask, it is time to see how to deposit them.
To do this, we will open the metamask wallet and select the Ethereum network.
With the network selected, click on the ETH cryptocurrency or the one you want to withdraw, and then click on send.
With this done, we will have to indicate the address where to send the ETH. So we will go back to coinbase and click on send/receive at the top. But this time we will go to the receive tab. Here in assets we will select the cryptocurrency we are going to deposit, in this example Ethereum.  
Once you select it, you will see the qr and the address to copy it. So copy the address and in case you are using your mobile phone, scan the qr code.
Go back to metamask and paste the address. Now you can see the address you just pasted just above. All you need to do is indicate the amount of ETH you want to withdraw. You can use the max option if you want to withdraw all the Ethereum you have. Once you have indicated the amount, click on next.
Now let's take a look at the gas fee or transaction fee which is what you will have to pay in order to send ETH directly to coinbase using the Ethereum network. The gas fee can vary quite a lot and sometimes it is very little, but at other times it is a significant amount. And it will depend on the usage of the Ethereum network, so look for times when there is less usage of the network, especially in the evening or at meal times.
Below the gas fee you will see the total cost with the withdrawal amount and the gas fee added. Check all the information and click on confirm to send the ETH directly to coinbase.
So simple and easy, you will be able to have your cryptocurrencies deposited in Coinbase, either to exchange them for others, or to sell them and send the money to your bank account.
I hope this has helped you to learn more about how to transfer your cryptocurrencies from coinbase to metamask and vice versa. Remember that if you don't have an account with binance, you can create one just below.